All users are now active in participating and interacting with one another. Moreover, making purchases is possible now on the Internet. Using digital marketing strategies, you'll know what exact steps to take to see results in the online world.
In digital marketing, consumers can connect via the Internet. But, there are many things to examine in order for companies to attract customers. Using digital marketing strategies to get found on search engines is possible through this.
There are many paths to success and growth in the digital world. Users that are trying to reach people globally will have different needs. In this guide, we'll elaborate on the best digital marketing strategies that are fit for you!
Pay per Click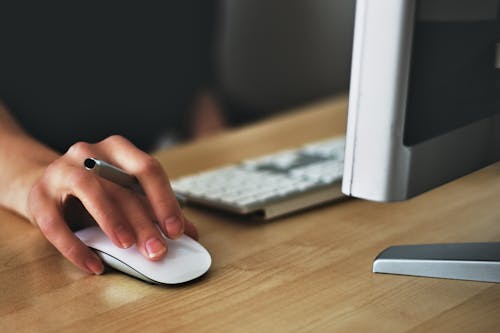 One of the most popular digital marketing strategies is PPC. The PPC model of internet marketing allows advertisers to pay a fee for each click on one of their ads. It's a method of purchasing website traffic. Rather than trying to "gain" those visits organically, this is a lot more convenient.
PPC can be present by search engine advertising. When someone searches for a keyword, it allows advertisers to bid for ad placement in the links. If users bid on the keyword "PPC software," for example, ads could appear at the top of the Google results page.
Pricing
Businesses can expect to pay between $1 and $2 per click on Google's search network on average. Small and medium-sized businesses spend, on average, between $9,000 and $10,000 per month on PPC. This equals between $108,000 and $120,000 a year in pay and benefits.
The cost is negligible if PPC is properly implemented. This is due to the reason that the pay for the visit is not worth the money. Users profited, in other words, by paying $3 for a click that leads to a $300 sale.
Features
Google Ads, the most popular search engine, makes use of Keyword Relevance. Now, it's possible to create effective PPC keyword lists and ad copy. Another key feature is the effectiveness of the landing page.
Landing pages with a clear and persuasive copy can now be present on specific search queries. One of Google's rankings for keyword quality and relevancy is the Quality Score. A better Quality Score means more ad clicks for less money for advertisers.
Keyword research for PPC can take a significant amount of time, yet, is still beneficial. PPC revolves around keywords, and the successful Google advertisers are refining their list. Keywords are the foundation of any successful PPC campaign.
Ad creation has been present to drive traffic to a company's website using PPC marketing. As a result, internet users who show interest in the services are now aware of them. To pay for clicks that lead to people visiting your website, you can use a service called Pay-Per-Click.
As a result, users will be able to see your company's advertisements or online ads. Allow users to discover you by searching for a key phrase that's related to your business. Hence, customers who can pay will then be aware of your company.
SEO (Search Engine Optimization)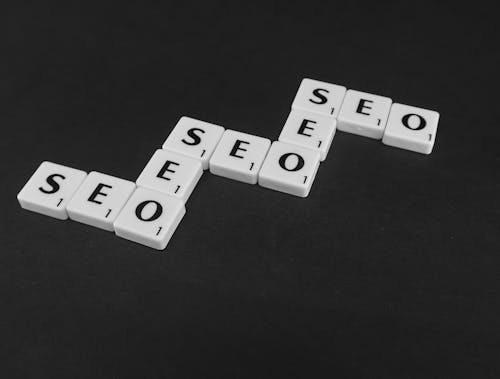 Another one of the best digital marketing strategies out there is SEO. The SEO process is an improvement of the visibility of a piece of online content on search engines. By doing this, you're making content appear near the top of search results when someone types in a keyword. If you want your content to be present to anyone, you need to rank higher than the rest of the field.
Making changes to improve a website's position in Google's search results is present as an (SEO). Search engine optimization involves "organic" ranking, as opposed to paid advertising. In other words, users aren't charged anything to use that area.
Pricing
Depending on what is present, SEO services can range from $100 to several thousand dollars. In 2021, the majority of SEO projects will run between $700 and $2,000 a month. Thus, it will depend on the project's size and scope.
Between $5,000 and $30,000 is the price range for a one-time project. But, rates based on the hour are an option as well. Consultants' hourly rates range from $80 to $200.
Features
The goal of on-page SEO is to improve your rankings by creating valuable content on your website. Thus, making sure that metatags are well-written, including keywords in contents. Off-page SEO is the activities such as link building that takes place away from your website.
Additionally, Google tells us how significant the search intent feature is. A common mistake is to focus more on keywords, but that's the wrong approach. Searching for the intent of your customers is important than looking at search terms.
SEO also brings in targeted and qualified traffic. Thus, promoting a technical feature to increase the visibility and traffic of content. Plus, it aids in boosting your brand's authority and boosting your conversions.
The most important thing to keep in mind when it comes to SEO is that there are no cheats. You'll have to follow the rules exactly if you want to succeed. So go ahead and allow yourself to go the extra mile if you want to be on top.
If you want to see results, plan on devoting at least six months to it. Nobody should say SEO is a one-and-done strategy. As long as you create great content, you'll want to keep your site fresh and active in the eyes of Google.
Social Media Marketing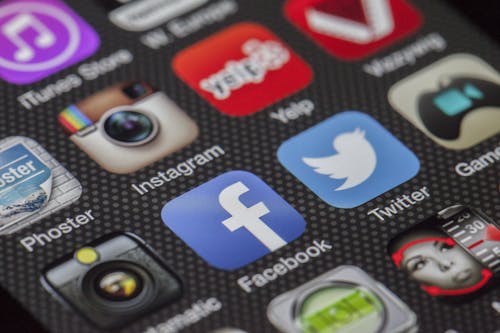 Social media marketing is among the most used digital marketing strategies today. In estimate, people spend 144 minutes a day on social media. In total, roughly 3.2 billion people live on the planet. Such figures need a near-term decision: you must put all this potential to good use for your company.
Social media marketing is a process that markets services through social media networks. Companies use social media to connect with current customers and attract new ones. All are present while promoting culture or tone of voice through social networks.
Pricing
Social media marketing costs the average company between $200 and $350 per day. This equates to a monthly salary of between $6,500 and $10,500. The price ranges from $72,000 to $126,000 per year.
Often, companies provide funds for social media marketing. Most social media marketing takes up an average of 13% of a company's marketing budget. If your marketing budget was $350,000, you'd have a $45,500 profit.
Features
Social Media Marketing offers a strategy feature. This step involves deciding on goals, social media channels, and content to share. Businesses also plan their content and schedules under its planning and publishing feature.
Users and feedback are present and analyzed in the Listening and Engagement feature. So, using a social media engagement tool may help. This feature helps social media in knowing how far posts have gone.
Engagement and reach reports are vital. So is the advertising feature. Buying ads on social media is also a great way to promote and grow a brand.
Unlike other marketing styles, social media marketing connects you with your target market. So, providing feedback and insight happens at ease. It's also a low-cost way to raise brand awareness.
When done right, social media marketing works. These interactions can also be present to gauge customer satisfaction with your brand. For those that are phone-keen, this may be the only way to contact your company.
Email Marketing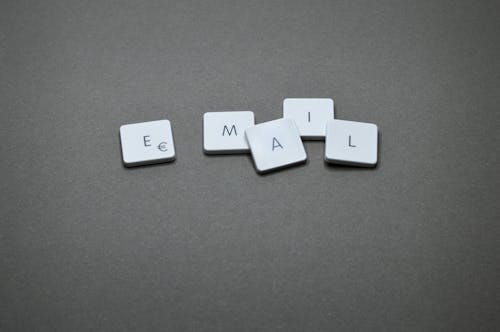 When it comes to digital marketing strategies, email marketing is something you should look into. Email marketing allows targeted message creations that are also personalized. Now, have the chance to establish deeper connections with your clients as a result of this. Direct marketing campaigns may also see an increase in response rates as a result.
To reach new and keep existing customers, you can use email marketing to promote services. This is a quick, flexible, and cost-effective method. Additionally, it promotes repeat website visits.
Pricing
Email marketing costs a mid-sized business, on average, between $950 and $1000 per month. This is doable if they run their campaigns on their own. If they work with an agency, they can expect to pay between $300 and $500 per month.
Email receives between 0% and 20% of marketing budgets, according to most marketers. Email marketing yet should receive about 16 percent of your total marketing budget. Your annual revenue and industry will determine how much money you allot.
Features
Email marketing makes use of benchmarking. You'll be able to see how your results stack up against those of your peers and competitors now. You can test and focus on improvement opportunities using benchmarking data.
With email marketing, the personalization of messages is present to the recipients' interests. Here, segment your customers to ensure that they only receive relevant messages. As a result, their interest in you will increase and develop.
A/B testing is also offered by email marketing. Testing of subject lines and content should be present before sending any emails. This ensures that your email content is as effective as possible to your recipients.
Digital marketing strategies should include email as a foundational element. If you don't use email marketing, you're throwing money away. But, it is completely normal if you are unsure of where to begin.
Because email's a vast field, it's easy for starters to get lost down various tools and techniques. Before launching your first email campaign, spend some time learning about email marketing. Better results and fewer embarrassing blunders are on the cards if you do it this way.
E-Commerce Marketing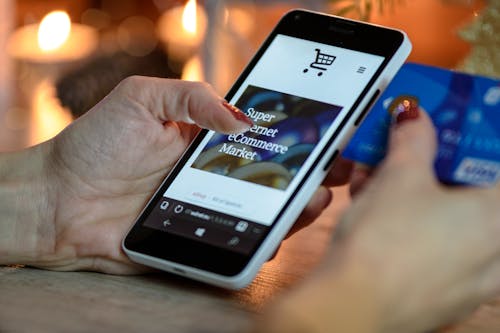 While the other digital marketing strategies are great to use, e-Commerce marketing is also a good option. E-commerce marketing refers to activities helping customers through the conversion process to sales. Additionally, it's possible to spread about your online store to many consumers. Driving traffic to the store and converting visitors into paying customers is possible.
Also, it increases sales by promoting a company's brand through an online store. When it comes to e-commerce marketing, traditional tactics can be present here as well. As a result, businesses are able to gain from customers who are ready to buy.
Pricing
7-8% of a company's gross mostly goes toward marketing and advertising. This equates to about 10%-15% of their total net revenue. Most companies are spending up to 40% of their total budget on marketing.
Although, nothing is set in stone. These numbers can change to suit your needs. Have the option of adding more to the cause if you choose to market it more.
Features
The universal acceptability of a website is the best feature of eCommerce marketing. There must be holistic accepted systems and methods for eCommerce websites. Having an eCommerce website that meets global standards makes shopping easier.
eCommerce marketing's interactivity is another key feature. In eCommerce, interaction refers to two-way communication that operates on the eCommerce website. If customers can interact during the sale process, it makes them more comfortable.
The provision of personalized services to customers separates eCommerce companies from traditional businesses. Now, they can offer more personalized products to a customer based on their history. Customization is then possible for both services and products.
All online store owners face the challenge of expanding their businesses. E-commerce strategies that work can boost profits while also bringing in new customers. Visibility, promotion, and engagement are all critical for an online store's success.
That is why online e-commerce marketing entails many efforts made through various mediums. A successful online store does not have a secret formula. Yet, it is simple to encourage development by utilizing a variety of strategies.
Interactive Contents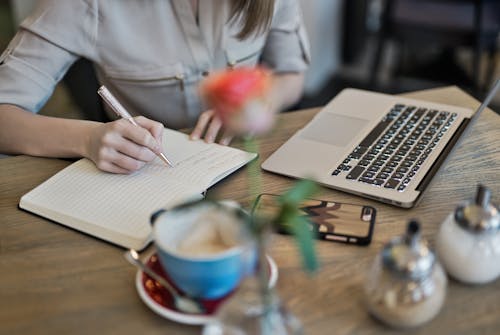 One of the most underrated digital marketing strategies today is interactive content. Interactive content necessitates the participation of the user to communicate a message. Even if they are digital, it isn't a precondition. However, it's present in various formats on the Internet, where it opens up new avenues for users.
Offline marketing, in the early days of the Internet, has already incorporated interactivity. Brands yet may be able to go further given the enormous amount of material they must consume online. Then came interactive content, which offered consumers a more enticing and enjoyable experience.
Pricing
The complexity of factors plays a role in the production of high-quality content. However, the price range for good interactive content is between $500 and $3,000. For the most part, this includes parts like revisions, research, and unique graphics.
If you install an all-encompassing content strategy, you'd have to budget separately. Depending on your budget, it could cost anywhere from $3,000 to $10,000. The company's and the content campaign's goals and scope are present there.
Features
There are many people who enjoy quizzes as a feature of interactive content. As a result of Buzzfeed tests, they've grown in popularity on the web and are now used by companies as tools. They are present to inform and amuse an audience by using a light and enjoyable tone of voice.
Instead of sending a static PDF, why not create an ebook with interactive content? Now, text can be in conjunction with a variety of media, thanks to the Ebook feature. Enhance your enjoyment of reading an ebook by adding interactivity and visual appeal.
Data and information can already be present through visual infographics. But, do you know that you can enhance their allure even further? Then, incorporate points of interactivity into the content to make it more engaging.
Content that is interactive educates and entertains users while also delivering value. This type of media is most used in conjunction with content plans. Because of their interactivity, they can elicit a greater level of participation.
Because it is more engaging, interactive content performs better than standard content. It encourages consumers to compete, compare, test, and consume information faster. It's a win-win for everyone since they'll also be able to see results at a quick pace.
Live Experiences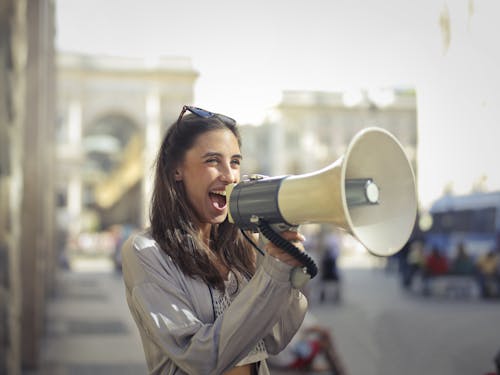 The creation of online content never ends. Everybody is fighting for the attention of an ever-distracted audience, from entertainers. All this takes place in a way that is more taxing than it's ever been before.
Live experience shines through this. High-quality experiences are a must to entice and hold customers' attention. There is a sense of exclusivity in the audience because they are happening in real-time.
Pricing
Costs can range from $4,000 to $20,000 for a single-day virtual meeting with live presentations. Prices range from $20,000 to $75,000 for a two-day conference with a keynote address and break-out sessions. Pricing varies according to the type of presentation or live performance.
A live product launch will run you $35/hour at the very least. Throwing a launch party entails both soft and hard costs. Venues (least $800) and entertainment (least $300) will all be present in the pricing.
Features
With real-time events, users can guide the development and making of content. When a user interacts, the company gains valuable data as well as an enhanced user experience. In order for your brand to better understand the behavior of the persona, this type of action is a must.
Live events also make it possible for broader customization. This is possible by enabling in-the-moment interaction between your audience and the content. You have complete control over how forming is present to best meet the needs of the persona.
Questionnaires are both fun and effective in learning more about your target market. The answers can reveal the level of knowledge someone has on a particular subject. Hence, it helps to figure out where a lead is in the funnel much simpler.
For one to reap the benefits of a live experience, one must ensure the necessary conditions exist. Also, determine whether you already have the structure in place or if investments are a must. Consider also the size of your target audience, budget, and your core goals when defining this.
Hence, utilizing live experiences helps in a variety of endeavors. This type of strategy is present in many brands to entice the target buyer and ease the sale. News organizations yet, focus on disseminating timely information and data.
Content Marketing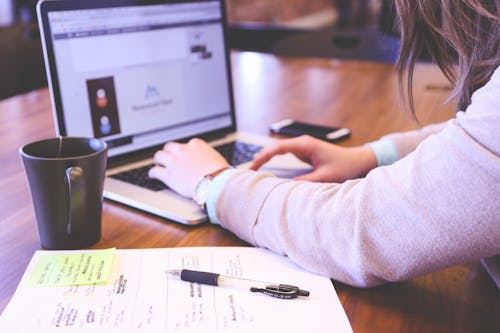 Content marketing provides high-quality content that is timely and relevant to customers. This is because it helps you build long-term relationships with your customers. When customers finally make a decision to buy, you already have their loyalty.
In the end, customers will choose your product over competitors' and buy it. Content marketing, compared to one-time advertising, demonstrates your genuine concern for your customers. Most people today want to believe that you care about them.
Pricing
Depending on your company size, content marketing costs anywhere from $5,000 to $50,000 or more per month. Your objectives, budget, and resources are all vital in the costing range. Starting as a business, you must know what goes into creating your program.
Good content marketing, on average, costs $10 and $15k per month for a medium-sized business. Expect low or high costs depending on your business revenue. Larger businesses with higher revenues may opt for better content marketing.
Features
The use of referral marketing and affiliate partnerships spreads the company's word. This doesn't even come close to covering all the strategies used at each stage. Covering all the buyer's prospects gets you the most relevant content at the right time.
Strategic thinking and an understanding of business are present to create compelling content. A CMS can assist you in coordinating the flow of your content. After approval, users can submit structured inputs, keeping the project on track.
The content supports in CMS can help you with your strategy by allowing a variety of content types. We know that blogs are one type of digital media that will be around for a long time. This means that regardless of the kind of content, there should be a clear way to manage it.
Finding innovative content is one thing, but increasing your social following is another. Content marketing can help businesses gain traction despite having a large following. Quality content can help your company gain traction on Facebook and Twitter.
Content marketing is vital because it addresses your target demographic's concerns. Make customers feel valued by using content marketing to build trust and conversions. The digital age has taught consumers to expect quality content from their favorites.
Influencer Marketing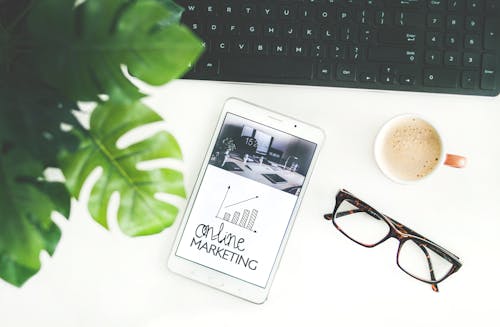 Influencer marketing uses external content creators as "influencers" to engage with their message. Influencers do this by sharing their own content with their followers. In this way, they help you in raising your brand and converting their audience into customers.
Today's trend-setters and taste-makers are digital influencers. Because of this, they draw people looking for advice on what purchases to make. Using user-generated content, they create shareable and communicative marketing promotions for your brand.
Pricing
For every 1000 followers you gain on the platform, influencers charge an average of $25 in fees. If you have 10,000 followers, you might be able to get away with charging $250 per post. With 100,000 followers, an influencer could charge $2500 for a single post.
Influencer marketing will consume 25% of brands' digital budgets as we progress yearly. Because IM is a digital channel, the same processes and benchmarks should be present. It may seem insignificant, but knowing who your target audience is, is a good place to start.
Features
The most important feature of an IM platform is a search and discovery engine. Using a searchable database, locating the relevant advocates for their offerings is possible. Automatic suggestions on influencers most relevant to a campaign have this feature.
Advertisers can control creative ads and other campaign elements like hashtags and deadlines. Using an influencer, brands can receive creative content from them and previews. Influencers can also use platforms to receive assets faster for their campaigns.
Google Analytics, for example, provides onsite data as well as reporting capabilities. A good influencer platform can track information like engagements and even URL tracking. Some platforms allow influencers to use their own custom affiliated links to track.
Influencer marketing is an appealing premise for brands to attract their audience's attention. Banner blindness is becoming more common as a result of today's programmatic advertising. All brands have found influencer marketing to be an effective marketing channel.
Yet, know that it must be with tact and precision to reap the benefits. Benefits like ultra-detailed targeting and high conversion rates make influencer marketing so effective. As a result, it motivates them to spend more of their budgets on influencer campaigns now.
User-Generated Content (UGC)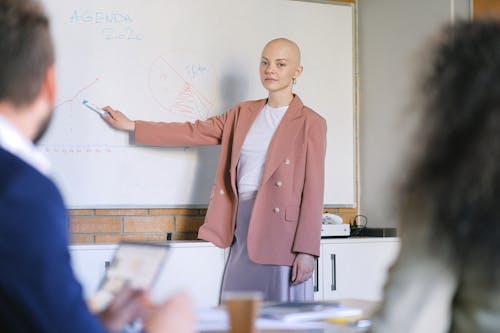 User-generated content (UGC) is a marketing strategy that emphasizes participation. It encourages users to create their own content, as long as it's related to a brand campaign. Consumers today want a greater say in how they interact with brands.
So, using user-generated content (UGC) is an excellent way to capitalize on this desire. An effective UGC encourages consumers to create content by offering rewards. These are campaigns that improve the relationship between business and customers.
Pricing
UGC is free as users are already creating content without hesitation and charges. It's a no-brainer that user-generated content (UGC) is a cost-effective marketing strategy. They reduced their content costs by 65 percent by using UGC for the majority of their online visuals.
Features
UGC is Omni-Channel ready. A program isn't worth the money if it excludes a large number of potential customers. As a result, UGC gives users complete freedom to express themselves.
UGC also uses content syndication. This tool allows you to share photos and text across all your websites and sales channels. The ability to syndicate your content across platforms allows you to maximize exposure.
Customer and brand trust is present thanks to user-generated content. It's not the brand's own content; rather, it's based on the experiences of other users with the products. As a result, the potential customer can trust it.
Brands can get a lot of exclusive content about their products by using UGC. Also, it has data on the target audience's relationship to the products. As a result, it provides them with the opportunity to find new customers.
FAQS
What is a PPC ad network?
In simple terms, an advertising network is a platform that distributes your ads to users. A good example of an ad network is Google Ads (also known as Google AdWords). Use an ad network like Google and Facebook Ads or Microsoft Advertising to create PPC ads.
Do people really click on PPC ads?
Yes, advertisements in search results do get more than half the clicks. Ad clickers are also twice as likely to buy as organic site visitors. PPC ads target users who are shopping for products that have a significant impact on your sales.
How long will it take SEO to produce results?
When it comes to success, there are no shortcuts like search engine optimization (SEO). No, it hasn't been or will never be that way. For most keywords, it can take anywhere from six months to a year to rank well, so you need a long-term strategy.
How can I rank faster on Google?
For users to rank faster, you must put forth consistent effort on a regular basis. If you want to be competitive, you'll need to create new content and build links to your site. You'll get the desired results if you keep doing this on a daily basis.
What is the difference between ads and social media posts?
A post is a content that users share on social media for free. Ads are posts that need payments to target non-followers based on interests. Organic performance is another great indicator of a post that needs promotion.
What media platform should I use?
It depends. While Facebook is a great start, we prefer to get to know each client individually. Every brand is different, so which platform to focus on depends on great factors.
How do I make customers read through my email?
Customers are likely to open emails with a connection, as well as those that sound relevant. First, you must learn about your customers' needs and priorities. This will help you deliver on your promises.
What should I put on the subject line?
For you to elicit an opening response, subject lines should be eye-catching. When your subscribers open your emails, they'll see it. As a result, keep it succinct and focus on the most important points.
What does local SEO mean exactly?
Local SEO differs from traditional since it optimizes a website for local results. When customers are looking for products or resources, local SEO comes into play. In other words, searching for "shoes" versus "shoes near me" will have very different results.
How do I produce interactive content?
You must first consider the buyer persona when creating relevant content. What kind of people do you want to reach and their habits? After that, you'll be producing your materials with the general public in mind.
What if our IT doesn't have the bandwidth to create interactive content right now?
If you decide to start from zero, you'll need help from the IT department. But, the emergence of platforms for interactive content enabled marketers to be independent. Marketers who have the right software can now create even complex content.
Who uses influencer marketing as part of their strategy?
Most industries are using influencer marketing to reach their target audiences. There are a variety of categories in which Acorn has designed and managed campaigns. Thus, including CPG Food and Beauty, Pet Care and Feminine Care as well as Apps and Retail.